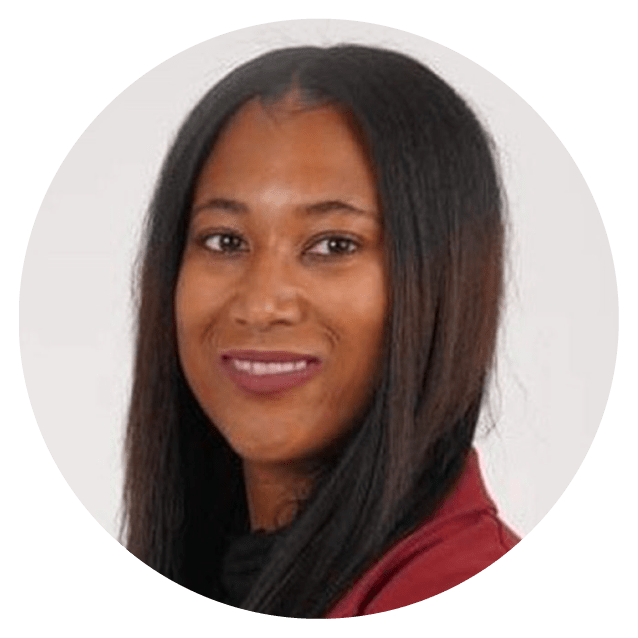 Anastasia Nunn
Ms. Nunn is the founder and owner of A.L.N Accounting Services, PLLC. A.L.N Accounting Services, PLLC is a full-service accounting firm whose mission is to help individuals and small business protect their financial assets by making smart financial decisions and investments that will increase their bottom line. She is an Ohio and Texas-licensed CPA. She has over seven years of experience in conducting audits and reviews of private companies. Before starting her own business, Ms. Nunn was employed with Cincinnati Development Fund (CDF) as Asset Management/Compliance Specialist. In this role, she worked closely with the Asset/Compliance Manager to ensure accurate data collection, analysis, and reporting to remain compliant with requirements of Federal New Markets Tax Credits allocations and Community Development Financial Institutions Fund grants. Prior to joining CDF, Ms. Nunn was a Senior Associate at PricewaterhouseCoopers (PwC). During her time at PwC, she developed auditing procedures and evaluated accounting operation of client business to ensure that financial positions were recorded and presented accurately in accordance with GAAP. Produced audit reports that entailed a letter of agreement, a management representation letter, and any other relevant correspondences for senior management review. Performed substantive compliance reviews of the financial statements footnote disclosures with current financial reporting requirements. Launched a client Initial Public Offering and conducted diligence over the company's prospectus. Launch included auditing the company's financial statements and accounting policies, as well as the verification of Form S-1 accuracy. Ms. Nunn is a graduate of The University of Dayton and received her bachelor and master's degree.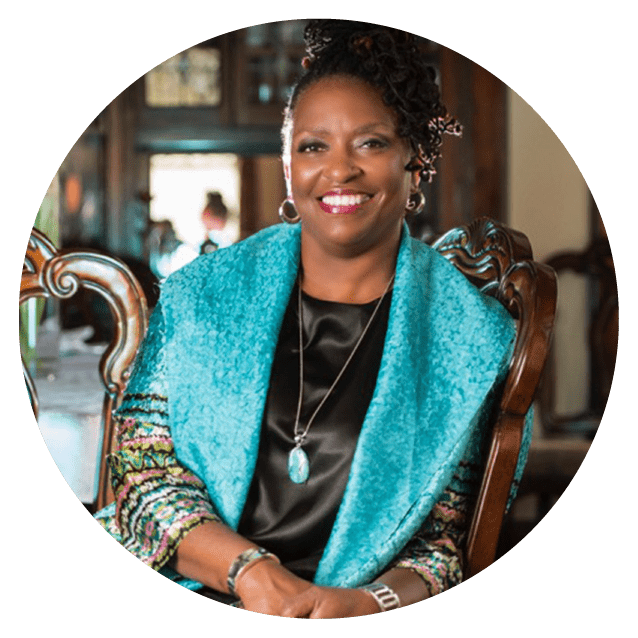 Deborah Jarmon
A retired civil servant with a 27 year career in the world of air traffic control, Deborah relocated to San Antonio to be a "close-by" grandmother teaching them the importance of their legacy. Opening a bed and breakfast in the King William area of San Antonio, named for the family matriarch, "Eva's Escape at the Gardenia Inn" immersed her family in Deborah's personal mission of love and service for family and community. Upon her family relocating to Atlanta, Deborah realized the commitment of the bed and breakfast would prevent her from spending that quality time with those grandbabies. Selling the property, Deborah turned to community advocacy with a mission to connect the African American community to each other, opportunities, and our history. Her new position as the CEO/Director of the San Antonio African American Community Archive and Museum provides an opportunity to carry out her mission.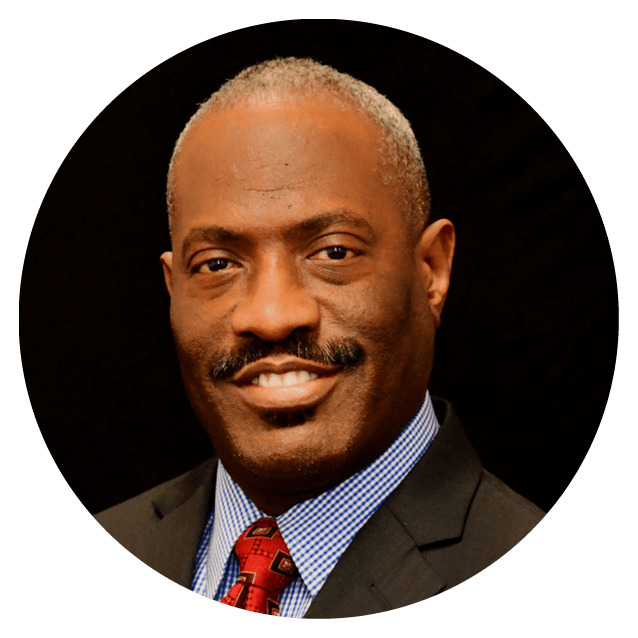 Charles Johnson
Charles Johnson, native of Atlanta Georgia, Grambling State University alumni, business owner for over 25 years, currently working as Executive director for the South Central Texas Regional Certification Agency (SCTRCA), seeking to serve SWMVBE/DBE businesses locally and aboard. I enjoy, traveling, golfing and networking.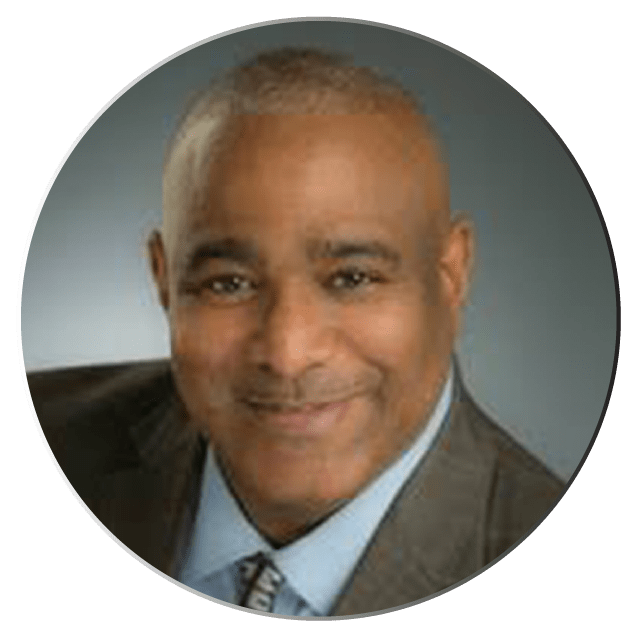 Ron Bright
Ron Bright is an operations-oriented finance leader and business partner with a 30+ year track record elevating financial performance, improving the bottom line, and driving enterprise success. He leverages operations and financial management expertise to influence business strategy and establish effective business controls. He excels at personnel development, coaching, and management. He has an open- door, team-oriented leadership style. He is Six Sigma certified.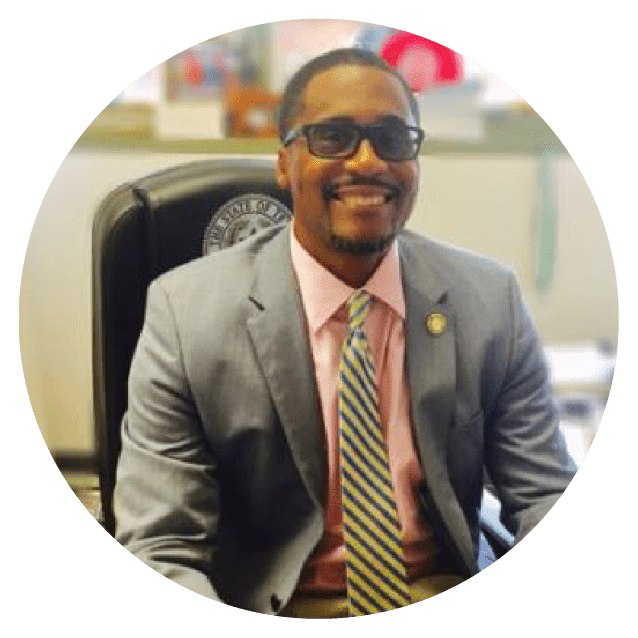 Dwayne Robinson
Dwayne Robinson is a native of San Antonio, Texas. He is the youngest of four children to Betty and Elliott Robinson, and has one daughter Brandi Hartshorn and two grandchildren, Aidan & Camdyn. Mr. Robinson grew up on the Eastside of San Antonio, but later moved to the Northeast side of town where he attended and graduated from Theodore Roosevelt High School, class of 1984. In addition, he has an Associates Degree from St. Philip's College and a Bachelors of Arts Degree from the University of Texas at San Antonio. Currently, Mr. Robinson is a member of the Antioch Missionary Baptist Church where he serves as an Ordained Deacon under the leadership of Reverend Kenneth Kemp, MD. Professionally, Mr. Robinson is the Chief Executive Officer of Robinson Consulting Group (RCG), which specialize in political, social, and economic engagement. RCG seeks to bring together all elements of the community in a diverse and equitable manner. Current and past clients include Mayor's Ron Nirenberg, Julian Castro and Howard Peak, Bexar County Judge Nelson Wolff, US Congressman Joaquin Castro, 150th Civil District Court Judge Monique Diaz, the City of San Antonio, Bexar County and the National Basketball Association (NBA) Champion San Antonio Spurs. Mr. Robinson's community involvement include currently serving on the United Way of San Antonio's Safety Net Impact Council, the City of San Antonio Redistricting Committee, and as Chairman of the City of San Antonio Martin Luther King, Jr Commission. In addition, he has served on the Board of Directors of the South Central Texas Regional Certification Agency, Goodwill Industries of San Antonio, Co-Chairman of the San Antonio 1.2 Billion Dollar 2022 Bond Committee, Honorary Commander for the Department of the Air Force, and on the Community Advisory Council for Union Pacific Railroad. Mr. Robinson has received the Profile in Leadership (1997) Award, and the San Antonio Business Journal's 40 Under 40 (1999) Award. In his free time he enjoys traveling internationally, reading, cooking and watching the 5 time NBA Champion San Antonio Spurs. Finally, his personal daily devotion centers on Micah 6:8 - "He hath shown thee, O man, what Is good; and what doth the Lord require of thee, but to do justly, and to love mercy, and to walk humbly with thy God."